LATTC Sign Graphics Student Receives Industry Awards
One of the cool classes you find at Trade Tech on Saturdays is screen printing…a course within the Sign Graphics department. Instructor Bert Johnson recently submitted some student work to the Specialty Graphics Imaging Association competition in Las Vegas, and guess who captured an Award of Excellence and a Certificate of Merit? That's right one of our talented students named Bryce Arpin. We caught up with him last Saturday.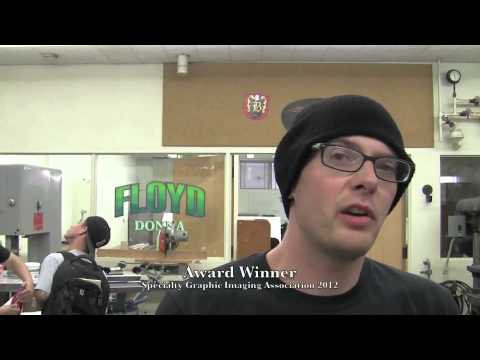 Nice going Bryce and congratulations to Mr. Johnson and all of the instructors in Sign Graphics, Visual Communications and all areas of Design. Great programs and great students.