Electrical Construction & Maintenance
Mission:
In corroboration with the Mission Statements of both, Los Angeles Trade – Technical College, and the Department of Construction, Design, and Manufacturing; the faculty and staff of "Electrical Construction and Maintenance" will continually endeavor to provide our students with a high quality education, cutting edge technology, and the necessary skill sets to succeed in the electrical profession. In an effort to promote student success we will instill a positive work ethic and a desire for academic achievement into each of our students. We will also promote a culture of life long learning, so that every graduating student from our program will enter the workforce as a highly educated professional; making Los Angeles Trade – Technical College the quintessential choice for electrical training.
Introductory Video to the Electrical Construction First Year Experience project at LATTC.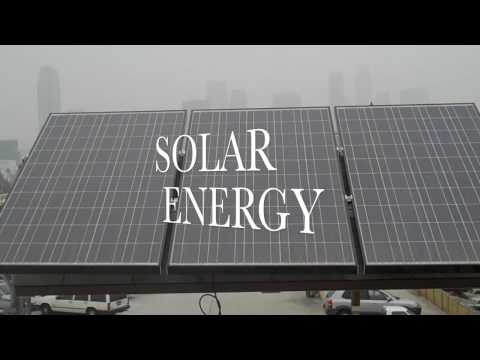 Schedule of Classes:  Fall Winter Spring Summer
State Approved Degrees and  Certificates You Can Earn
Electrical Construction & Maintenance (Day Program)
Electrical Construction Technologies (Evening Program)
Targeted Training Recommendations: (Skill Certificates)
Department of Apprenticeship Standards (DAS) Information:
Program Overview
We flick on the lights, turn on a television set; switch on the computer, hardly ever giving a thought to the miracle of electricity. And yet, electricity is the one thing that
has made our lives utterly comfortable. It warms us, cools us, helps us eat and entertain ourselves. And who are the people responsible for this? Electricians.
Electricians install, test, repair & maintain electrical systems. Knowledge of electricity, understanding blueprints & other technical documents, manual dexterity, color vision, good sense of smell, physical stamina are all required for this career.  Electricians are the people who wire homes, offices, and factories for electricity. They route and connect electrical wires, install light fixtures and other electrical devices, and install and maintain all the electronic controls used for machines at both home and work. Some focus mainly on maintaining existing electrical systems. Others focus mainly on wiring new construction.
To meet the training needs of persons interested in becoming an Electrician, either maintenance or construction, Los Angeles Trade Technical College offers an Electrical Construction & Maintenance Associate in Science Degree and an Electrical Construction & Maintenance Construction Technologies Associates in Arts Degree; as well as their equivalent Certificates of Completion (Core major classes without general education classes).  What is the difference you ask?  The Science Degree is designed for day time implementation and for people that are looking to make first entry into the field.  A student taking the Science Degree program must be able to commit to fulltime student status which is approximately 24 hours per week.  This commitment in time is required to allow for all of the hands on training in laboratory applications that are utilized during the course of instruction.  The Arts degree program is designed for evening implementation and for individuals that are currently in the field and looking to improve their skills or learn new ones.  Limitations on available evening hours restrict the utilization of extensive hands on laboratory practices and the hands on application is assumed to happen at the place of employment of the student.  The evening program for Electricians can take some time to complete due to the limited hours available.  For this reason we also offer several specialized skills certificates:  Electrician Trainee, Motor Control, Programmable Logic Controllers, Voice Date Video (low voltage), and National Electrical Code.  These are valuable certificate to show proof of continuing education and skills improvement to aid in job advancement.  The classes that are part of the skills certificates can also be utilized for the degrees and certificates of completion as your education continues.
Industry Information
Employment of electricians is expected to increase as fast as average for all occupations through the year 2014. As the population and economy grow, more electricians will be needed to install and maintain electrical devices and wiring in homes, factories, offices, and other structures. New technologies also are expected to continue to stimulate the demand for these workers. For example, buildings need to increasingly accommodate the use of computers and telecommunications equipment. Also, the increasing prevalence in factories of robots and other automated manufacturing systems will require more complex wiring systems be installed and maintained. Additional jobs will be created as older structures are rehabilitated and retrofitted, which usually requires that they be brought up to meet existing electrical codes.
In addition to jobs created by the increased demand for electrical work, many openings are expected to occur over the next decade as a large number of electricians are expected to retire.
Employment of construction electricians, like that of many other construction workers, is cyclical in nature as construction activity declines employment of construction electrician's declines. Maintenance electrician's jobs are far steadier than that of construction electricians, those working in this side of the industry tend to be 40 hour a week plus benefits types of employment and are not as sensitive the changes in the economy.
In May 2016, median hourly earnings of electricians were $23.33. The middle 50 percent earned between $18.43 and $29.90. The lowest 10 percent earned less than $15.18, and the highest 10 percent earned more than $36.63.