Parking Information
General Information
All vehicular parking at Trade-Tech is by valid permit only and in designated parking lots as posted. All California Vehicle Sections apply on campus. A copy of the College's parking rules and regulations is printed in the College Catalog, the Schedule of Classes, and may also be obtained by contacting the College Sheriff's Detail. For rideshare information we suggest you visit the Southern California Rideshare website.
Overnight Parking
No vehicles (Cars, Motorcycles, Mopeds, and Bicycles) can park overnight without the permission of the Vice President of Administration.  Vehicles left overnight may be removed Per California Vehicle Code 22669 CVC.
Parking on Campus
Parking Citations
Citations will be issued to all vehicles on college property in violation of parking rules and regulations. Bail in the amount indicated on the citation may be mailed in lieu of appearance. The citation is a self-addressed envelope. (Send payment by check or money order. Do not send cash in the mail). Individuals who believe a parking citation was issued to them in error must complete an Administrative Review Form, available on line as a pdf file, or at the College Sheriff's Department, immediately or pay the bail for the citation. Failure to do so may result in substantial penalties and a Department of Motor Vehicle (DMV) hold on vehicle registration.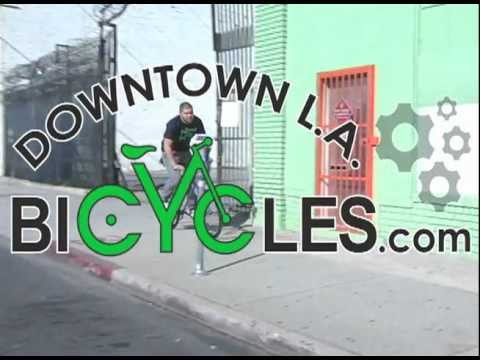 Preferred Student Parking ($27.00 for Fall & Spring Semesters and includes $7.00 ASO Membership) – as available:
Olive Street Parking Facility – Entrance: Olive St., between Washington Bl. and 21st St.
Roof Lot (F·BuiIding) – Entrance: Southbound Flower St., between 22 St. and 23rd St.
Purchase from Business Office
General Student Parking ($20.00 for Fall & Spring Semesters):
18th and Grand Lot – Entrance: Northbound from Olive St., or westbound from 17th St.;
Glory Church – Entrance: Southbound from Grand Ave.
Purchase from Business Office
General Student Parking ($10.00 for Summer & Winter Sessions):
For Summer & Winter Sessions, $10.00 General Student Parking Permits are accepted in Preferred Student Parking areas above.
Purchase from Business Office
Guests: Permit acquired from College Sheriff's Office (D-150) for one-time visits.
Disabled Placards: Students and Staff members holding a valid disabled placard are allowed to park in any handicapped stall throughout the campus, but
must also

 have a valid Student Permit or Faculty/Staff Permit displayed.
Motorcycles and Mopeds: No permit required; parking is restricted to motorcycle/moped parking area.
Bicycles: No permit required; bike racks are located throughout campus. (Bikes must be walked on campus.)